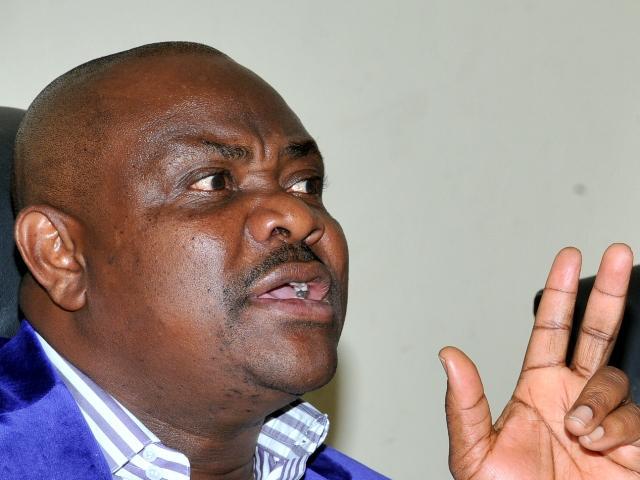 Gov. Wike has been called on to take note of the constitution of the Peoples Democratic Party on the rotation of elective positions.
The statement was made by a coalition of Non-Governmental Organisations, who are asking for a governor from the riverine area of the state, to lead as from 2019.
The Fifty NGOs in Port Harcourt, were represented by Dason Nimiegboka.
Other leaders of the NGOs including Ibuya Tamuno-Opubo, emphasized that their focus was for a riverine Governor who will be supported regardless of the political party, to emerge.
Nemieboka called on traditional rulers, political leaders, women, youths and elites of Ikwerre, Ogoni, Etche, Ogba, Ekpeye and all citizens without borders to heed this clarion call by supporting an Ijaw candidate in 2019.
"This is justice and fairness showed by the Rivers-Ijaws to their upland brothers and sisters in the spirit of power rotation.
"By May 2019, the upland section of Rivers would have governed the state for 20 unbroken years, including the tenure of Mr Chibuike Amaechi and Gov. Nyesom Wike.
"This is because in 2015, against all political calculations and serious demands by the Rivers-Ijaws for the seat of the governor of Rivers, another unpopular per from the upland, Mr Wike was elected.
"This movement is non-negotiable, as we are dead serious and we have God on our side, so no force can stop us.
"Over 45 groups of NGOs, youth bodies, women associations and think-tanks have voluntarily surrendered their interest and have submitted to the steering and direction of this mass movement," he added.
"We call on all former governorship aspirants of Riverine origin in the two dominant political parties to redouble their efforts and seek nomination as governorship candidate for the March 2019 election."